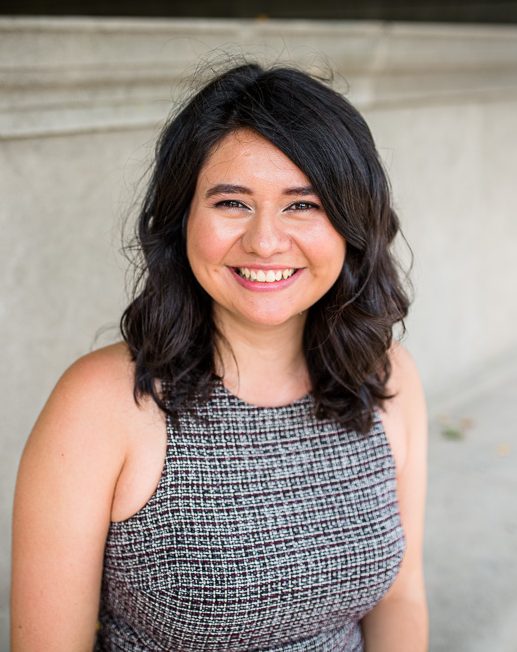 BIANCA LEPE

BIOLOGICAL ENGINEERING
PhD Candidate
Master of Science in Systems and Synthetic Biology, University of Edinburgh, 2018
Master of Philosophy in Technology Policy, University of Cambridge, Lucy Cavendish College, 2017
Bachelor of Science in Biological Engineering and Business, Economics, & Management, California Institute of Technology, 2016
Bianca Lepe is an Alfred P. Sloan Scholar and a Ph.D. candidate in Biological Engineering at MIT. Her research focuses on applying machine learning techniques to study immune cell states across human tissues and diseases. She received a Bachelor of Science in Biological Engineering and Business, Economics, and Management (BEM), Cum Laude, from Caltech. As a 2016 Marshall Scholar, Bianca received a Master of Philosophy in Technology Policy from the University of Cambridge and a Master of Science in Systems and Synthetic Biology from the University of Edinburgh. She is passionate about empowering and advocating for underrepresented groups in academia – chairing the Graduate Student Council Committee on Diversity, Equity, and Inclusion (GSC DEI) and advising MIT leadership on DEI issues through her participation on the Graduate Students of Color Advisory Council (GSOC-AC). Bianca dreams of improving the health and welfare of society through research and policy.
PUBLICATIONS:
Sequence-to-function deep learning frameworks for synthetic biology. Valeri, J.A., Collins, K.M., Lepe, B.A., Lu, T.K. and Camacho, D.M., 2019. Biorxiv, p.870055.
Reducing gender bias in STEM. Kong, S.., Carroll, K., Lundberg, D., Omura, P., and Lepe, B.A., 2020. MIT Science Policy Review Preprint.
A general synthetic approach for designing epitope targeted macrocyclic peptide ligands. Das, Samir, et al. Angewandte Chemie International Edition. 2015 Nov 2;54(45):13219-24.
HONORS & AWARDS:
Karl Taylor Compton Prize, in recognition of excellent achievements in citizenship & devotion to the welfare of MIT (2020)
Emerging Leader Award, in recognition of significant diversity & inclusion contributions to the MIT community (2020)
Community Peacemaker Award, in recognition of addressing conflict within MIT student community through REFS (2019)
Marshall Scholarship, in recognition of high ability – provides financial backing of postgraduate study in the UK (2016-18)
Annabelle Dixon Prize, in recognition of making most of one's time at Lucy Cavendish College, Uni. of Cambridge (2018)
Mabel Beckman Prize, in recognition of academic excellence, demonstrated leadership skills, & strong interest in Caltech community (2016)
Deans' Cup, in recognition of efforts to improve quality of undergraduate life & effective communication w/faculty & admin (2015)
Questbridge Scholarship, awarded a full four-year scholarship for undergraduate study at Caltech (2012-16)